Book Online Today!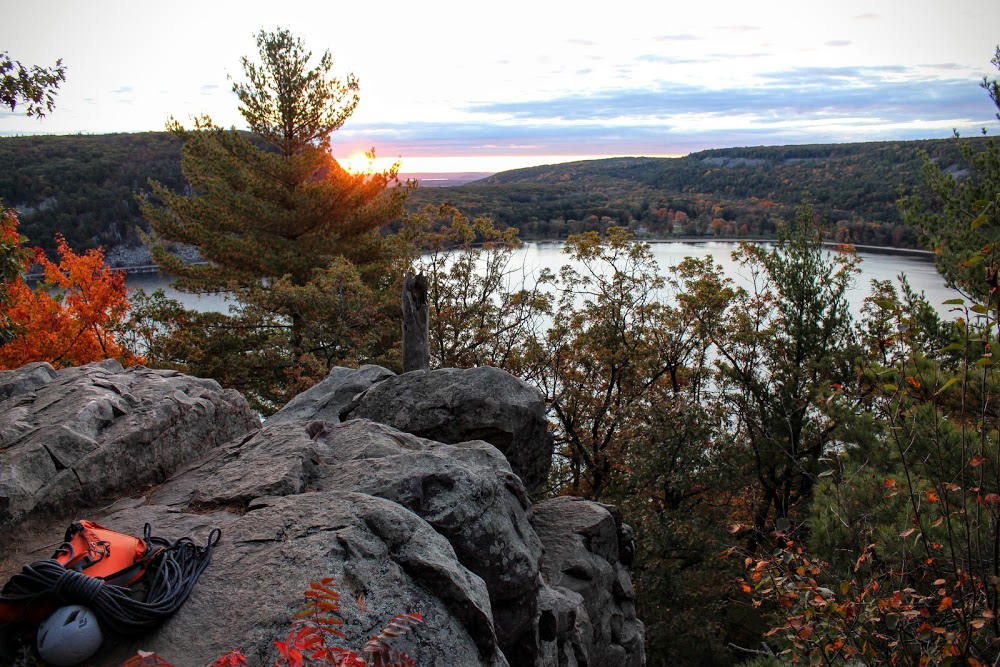 Apex Adventure Alliance has been offering rock climbing instruction at Devil's Lake State Park in Baraboo, Wisconsin longer than any other company.  We have been on the bluffs for over 17 years– teaching climbers of every age and ability, beginners through advanced.  With a long history, we know every bluff, crag, and crack in the park and there is nothing that makes us happier than sharing our knowledge, experience, and passion for the area with fellow adventurers.
Apex's professional, highly trained, and certified guides will help deliver the adventure you crave. We offer private and group climbing, anchors courses, trad lessons, outbound trips, and bouldering.  With over 2,000 climbing routes on the purple quartzite cliffs, Devil's Lake State Park is the premiere rock climbing destination of the Midwest. Our climbing guides will be sure the beauty and history are not missed!
Apex also offers adventures beyond rock climbing. Let us share our expertise in all outdoor adventures.  We would love to plan a special adventure for you– a day, a weekend, or longer.
Devils Lake Climbing