Being veteran visitors and users of Devil's Lake State Park for the last 16 years, it is easy to pick out some of our favorite things around the town of Baraboo for after climbing eats and drinks.  Don't miss these fantastic eating and drinking establishments to fully enjoy everything the park and Baraboo has to offer. This week's favorites featured by Apex Adventure Alliance are area restaurants for après (after)-climbing eats and drinks.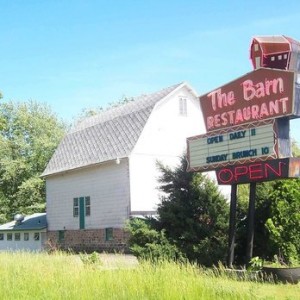 The Barn – Check out this establishment for a fabulous patio and great, unique food.  Did we mention that they have a HUGE list of beers to choose from? It is very close to the park, just outside the north entrance, as you drive toward Baraboo.  Family-friendly.  Our favorite dish: Mediterranean Plate.
The Little Village Café – Head into the town of Baraboo for this cute little joint.  Hearty food with excellent flavor.  Don't forget to save room for their homemade desserts.  If you like wine, this is the spot for you. Our favorite dish: Pasta with veggies and sun-dried tomatoes (with Tuna).
Mama Mia's- Looking for a pizza?  Get all of your favorite toppings on an excellent crust with Mama Mia's New York style pizza.  Enjoy them at the beach for a quieter dinner (sans crowds) on the north or south side of the beach.  They also offer sandwiches and pastas.  Our favorite dish: Pesto Pizza.
Finally, we always recommend a good old after climbing cook out.  Enjoy the sunset with a dip in the lake, some brats, and a few beers.  Nothing says Wisconsin climbing like beer and brats as an after climbing tradition.